Rebranding a worldwide business consultancy
Asentiv
Since 2002 the Referral Institute has been led by a committed worldwide group of trainers and coaches who excel at providing a better quality of business and life to their clients. When we received feedback through key stakeholders, it was clear there was an issue with the way that the Referral Institute was presented to the world, both online and in print. The old brand identity was seen as austere, uninspiring and too 'corporate' – at odds with an organisation that is primarily based around people and the relationships that they develop with one other.
Before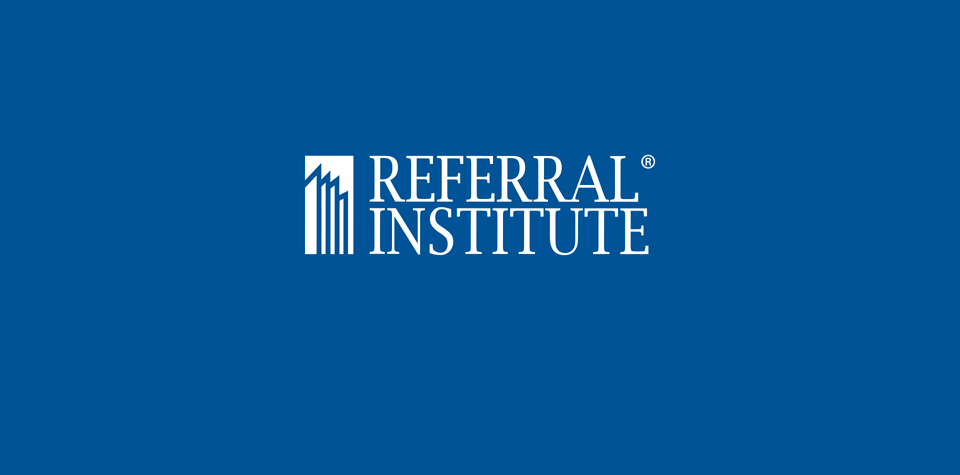 After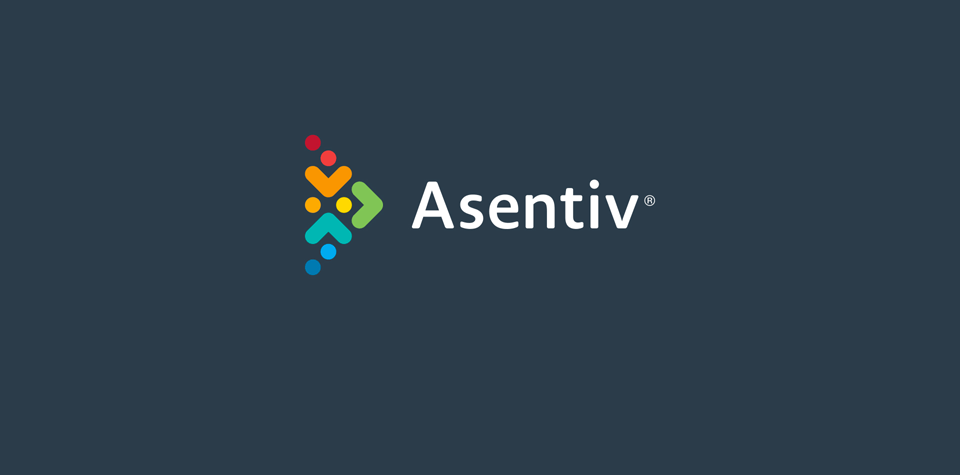 After the name 'Asentiv' was selected, we designed a unique, colourful logo comprised of dots and interlocking arrows to represent the engagement between the participating entrepreneurs and the coaching network behind the organisation. The facing arrows represent connections – the face to face component of what Asentiv does – with the individual elements within the icon forming the shape of a dynamic arrow representing support, positivity and leadership.
What we did:
Brand Identity
Stakeholder Engagement
Strategy & Position
Key Messaging
Brand Motto
HQ Website
60+ Franchisee Websites
Brand Guidelines
Stationery
Training Manuals
Display Banners
PowerPoint
Copywriting
Social Media Graphics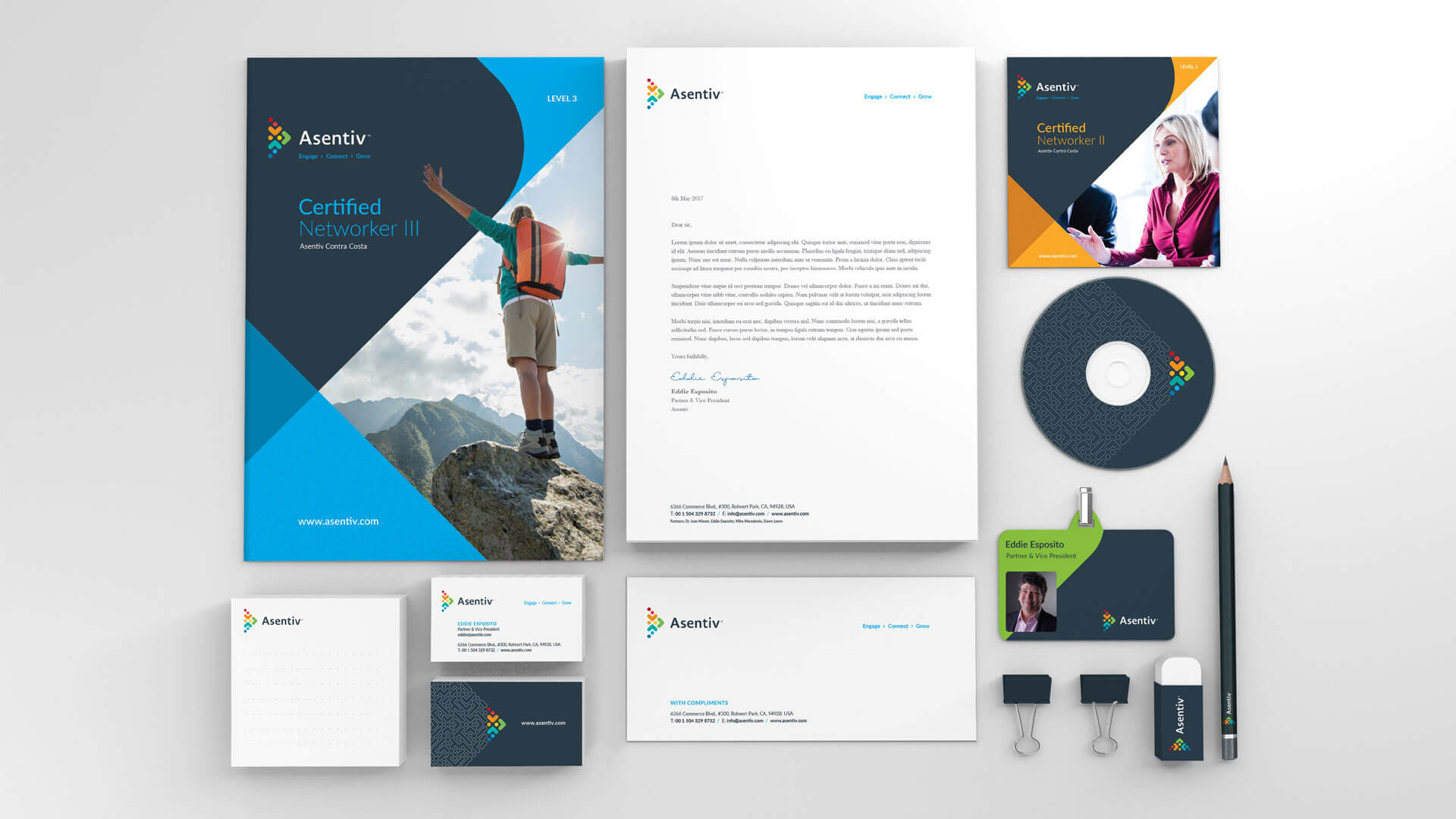 Defining direction
We suggested that the website focuses on the success stories of its current clients – making Asentiv an inviting and inclusive (yet still authorative) organisation that wishes to demonstrate the results and benefits of their programme and offer. We recommended the primary focus should be on the clients, with a secondary focus on attracting and engaging potential franchise owners, which will naturally follow.
"Over the last 15 years, we've built a worldwide coaching network with the help of our people and our partners. A big thanks to Create for helping us along that journey."
EDDIE ESPOSITO
Partner & Vice President, Asentiv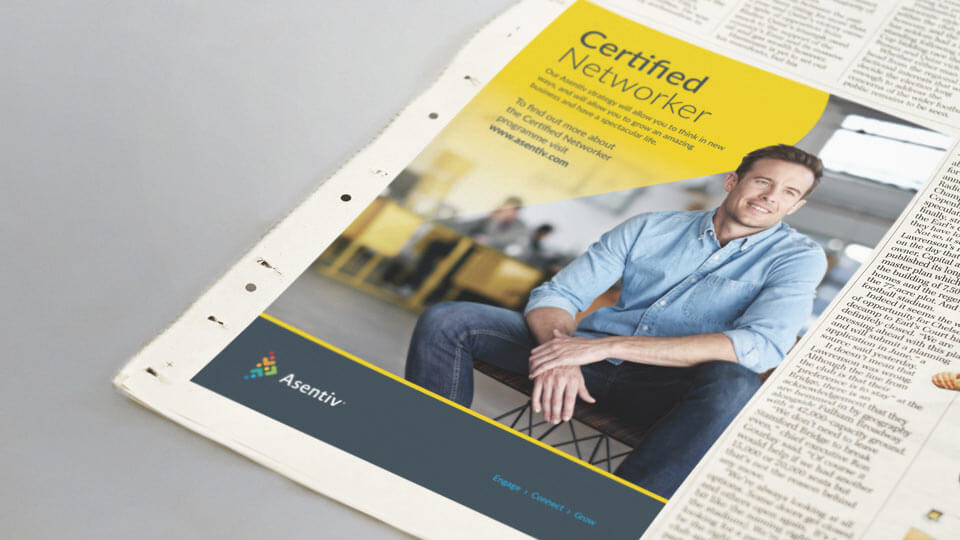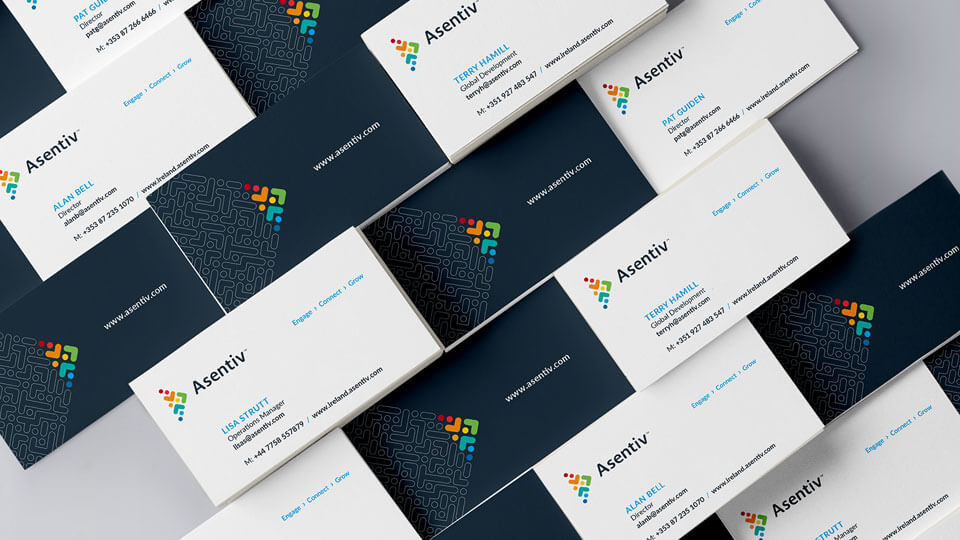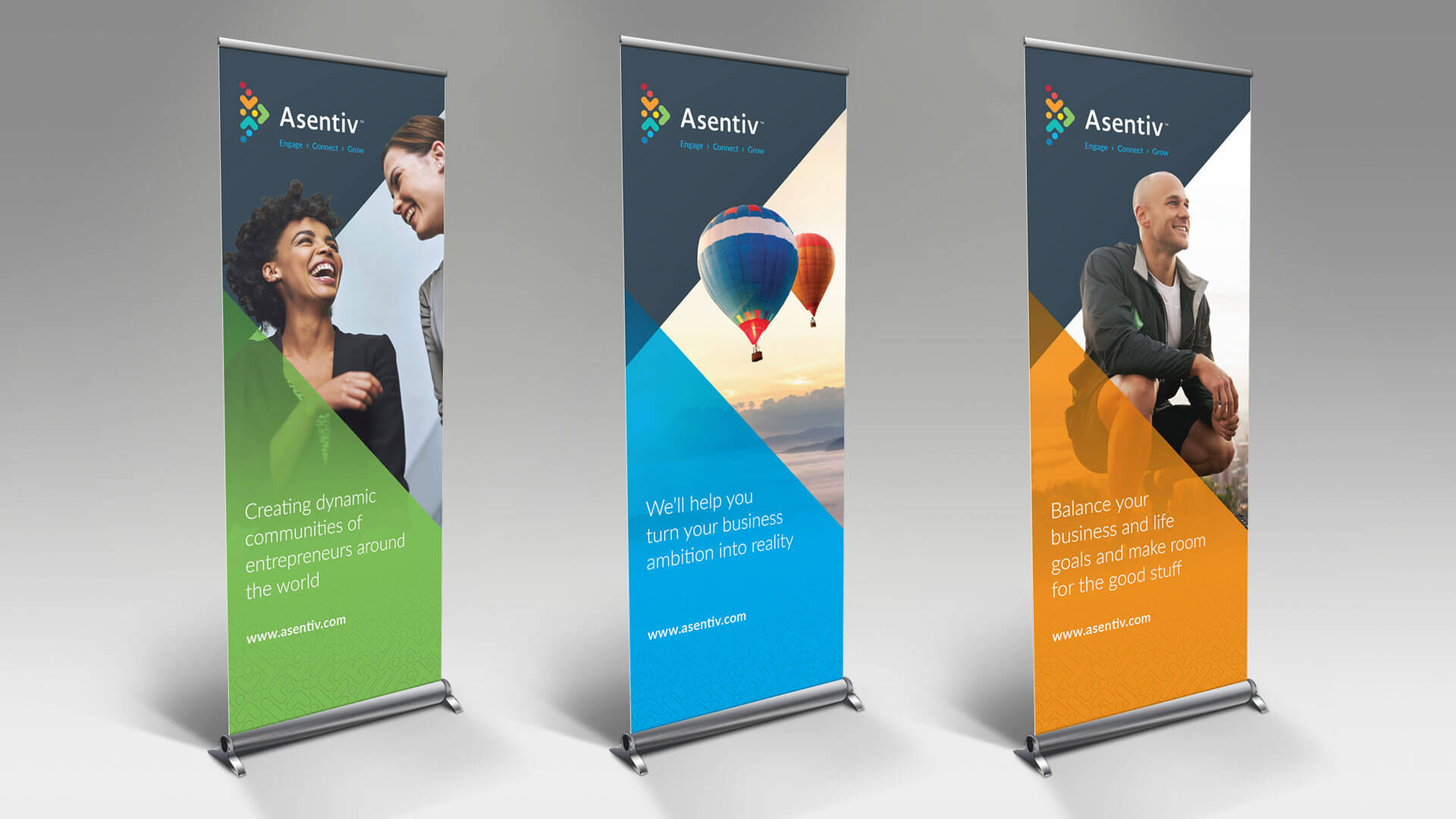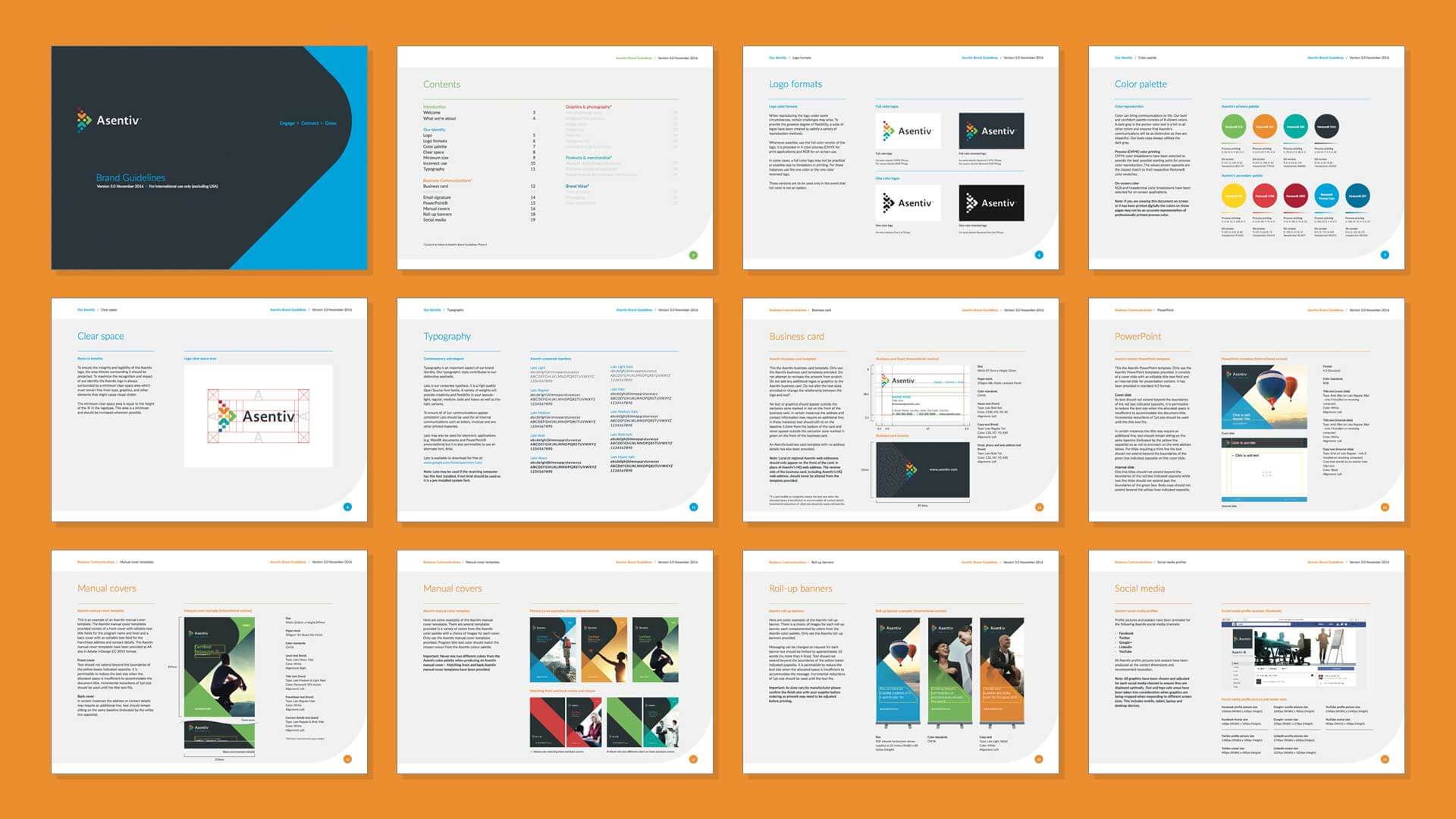 A new website was developed to reinforce the repositioning of the organization and over 60 franchisee websites have been rolled out to date.
Old website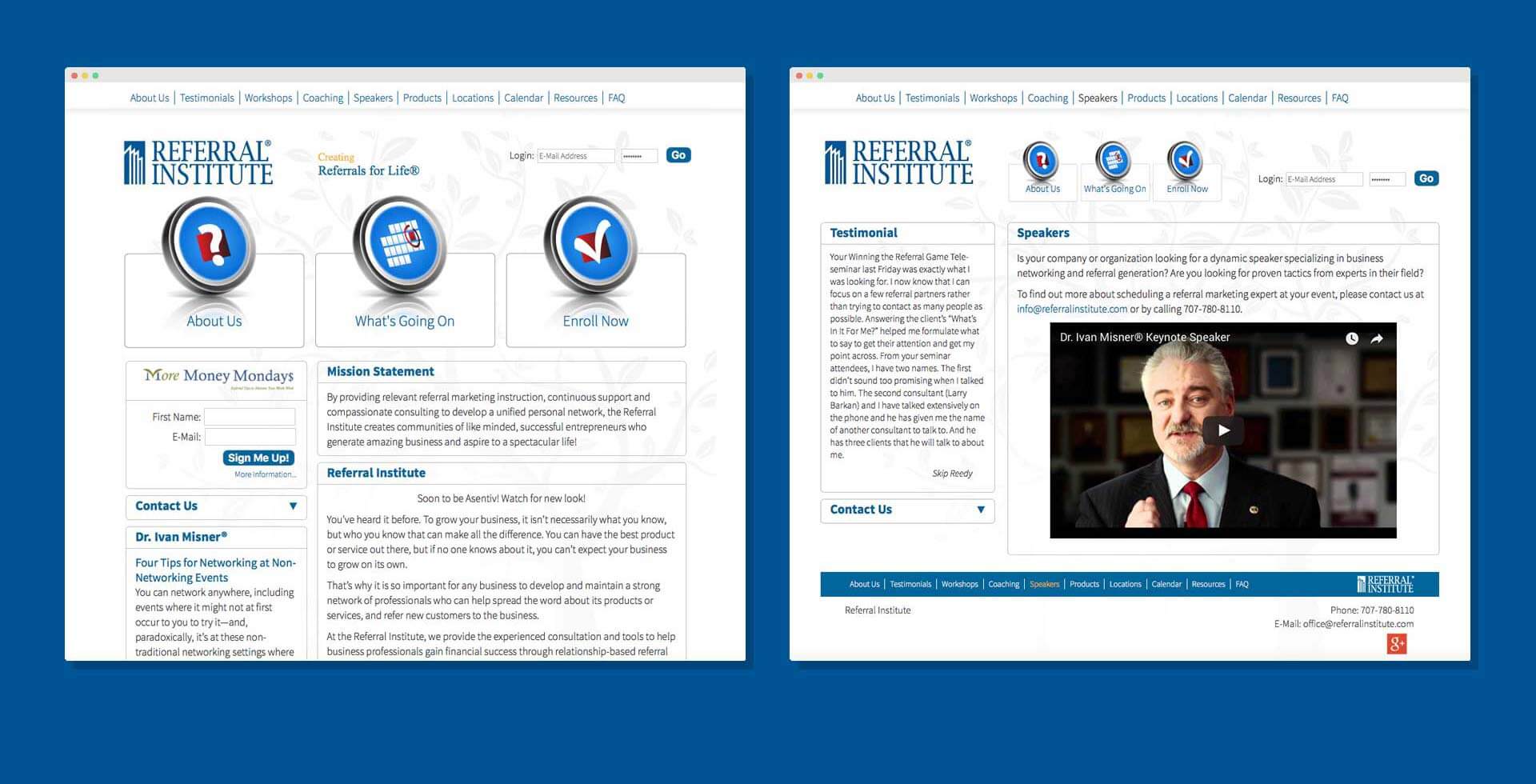 New website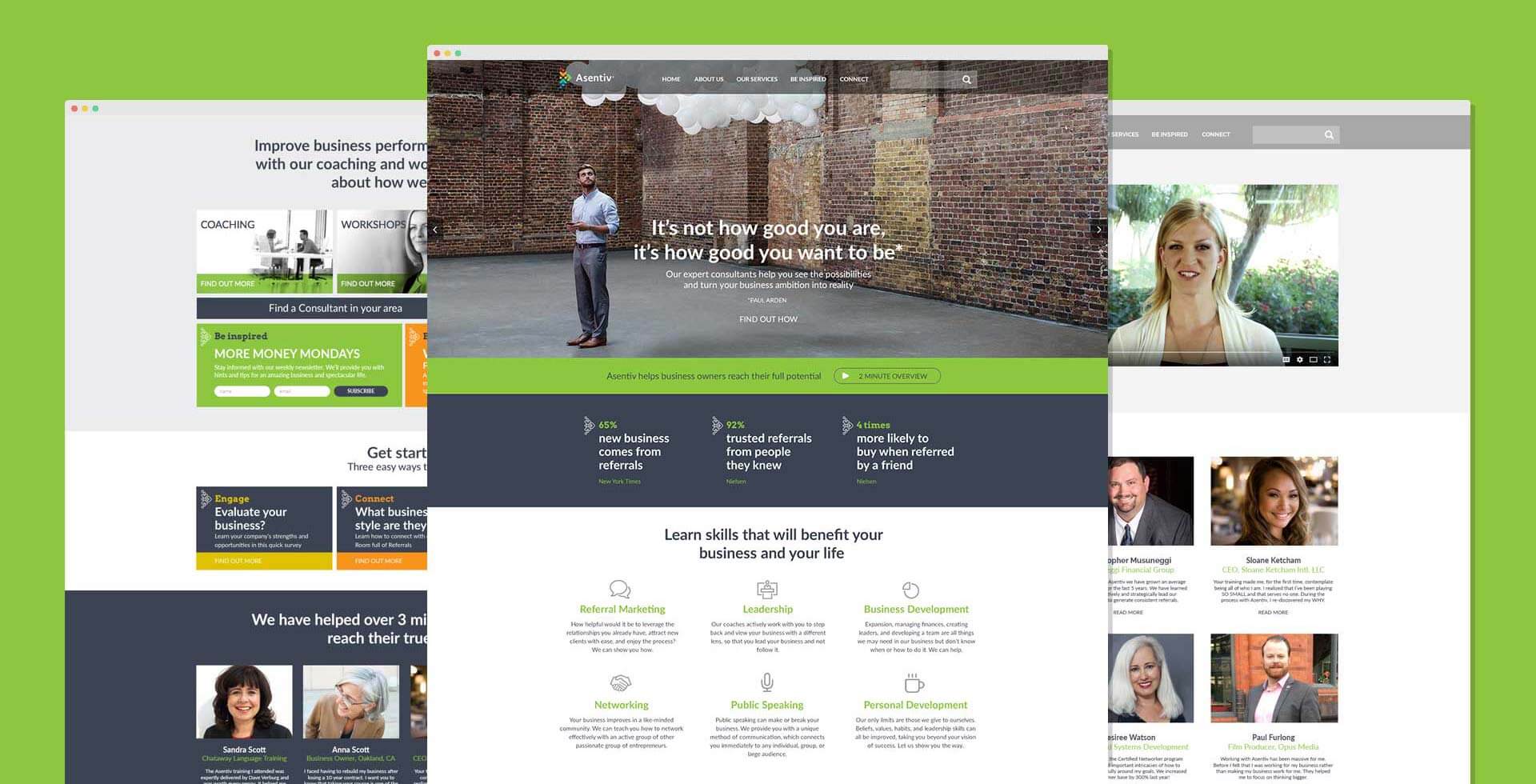 Developing 60+ franchise multisites
We addressed the issues with the design style of the old website when designing the new website for Asentiv. On the old Referral Institute site the imagery and tone didn't resonate with audiences, and lacked warmth, connection or emotion. The feeling was that the site was reasonably well-suited to communicating the information, but stopped short of being engaging or inspiring. Over half of people asked indicated that there was too much emphasis on selling a system.