A unique approach to regeneration
UpSPACE
Background
Michael and Joe were looking to build a brand for a new groundbreaking property development company, and came to us at a very early stage of their journey. Interested in a fairer method of development, they collaborate with property and site owners and a team of experts to assess, fund and maximise property potential – in a way that supports everyone involved.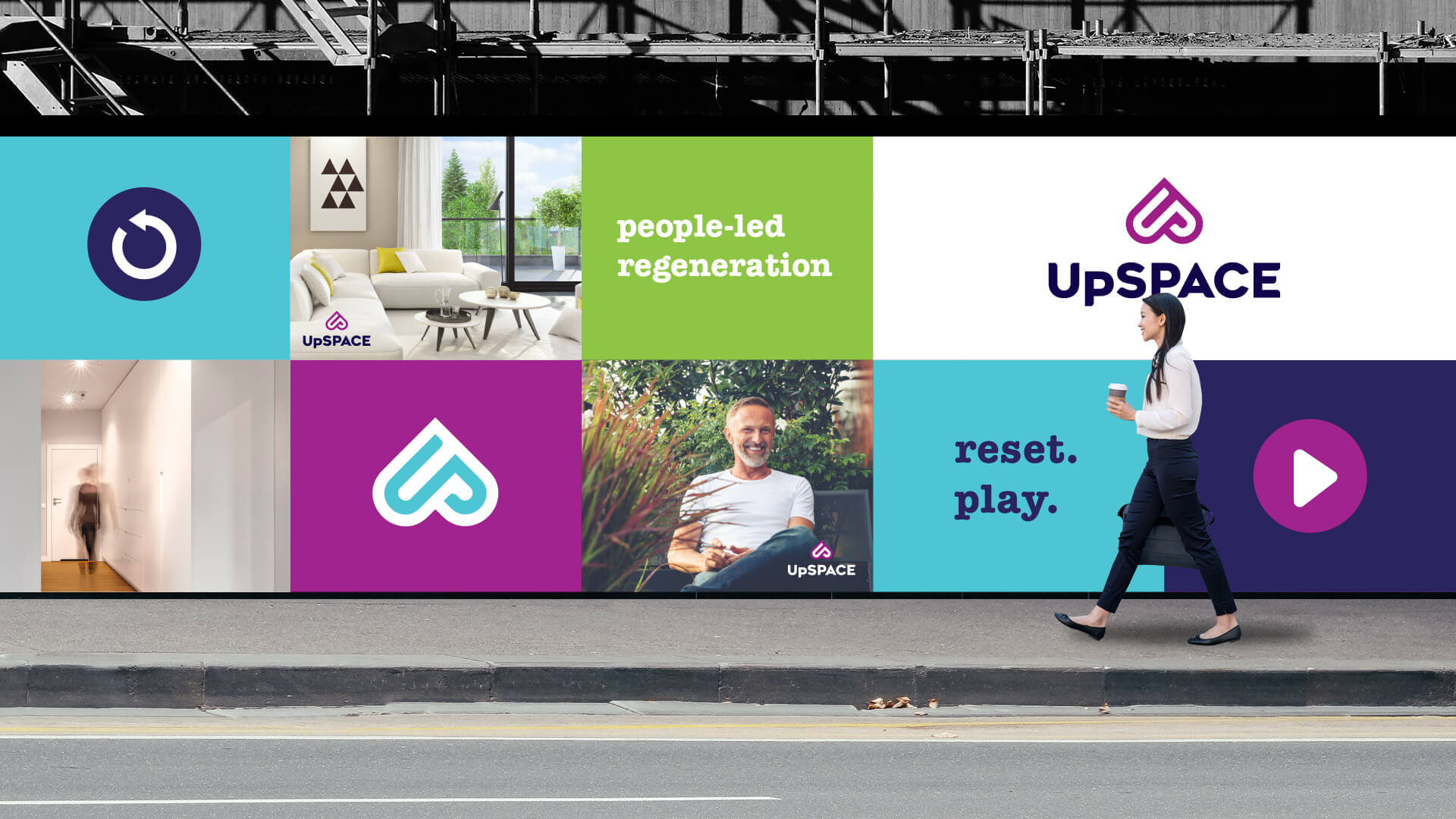 The Challenge
We worked with them to establish the name, identity, language, and key messaging throughout the project. Through a series of workshops, we developed a brand proposition that reflected their core offering, and connected in with their target audience. At the heart of this position is the tagline 'People-led regeneration', which focuses on how UpSPACE facilitates and helps communities make better use of the built environment.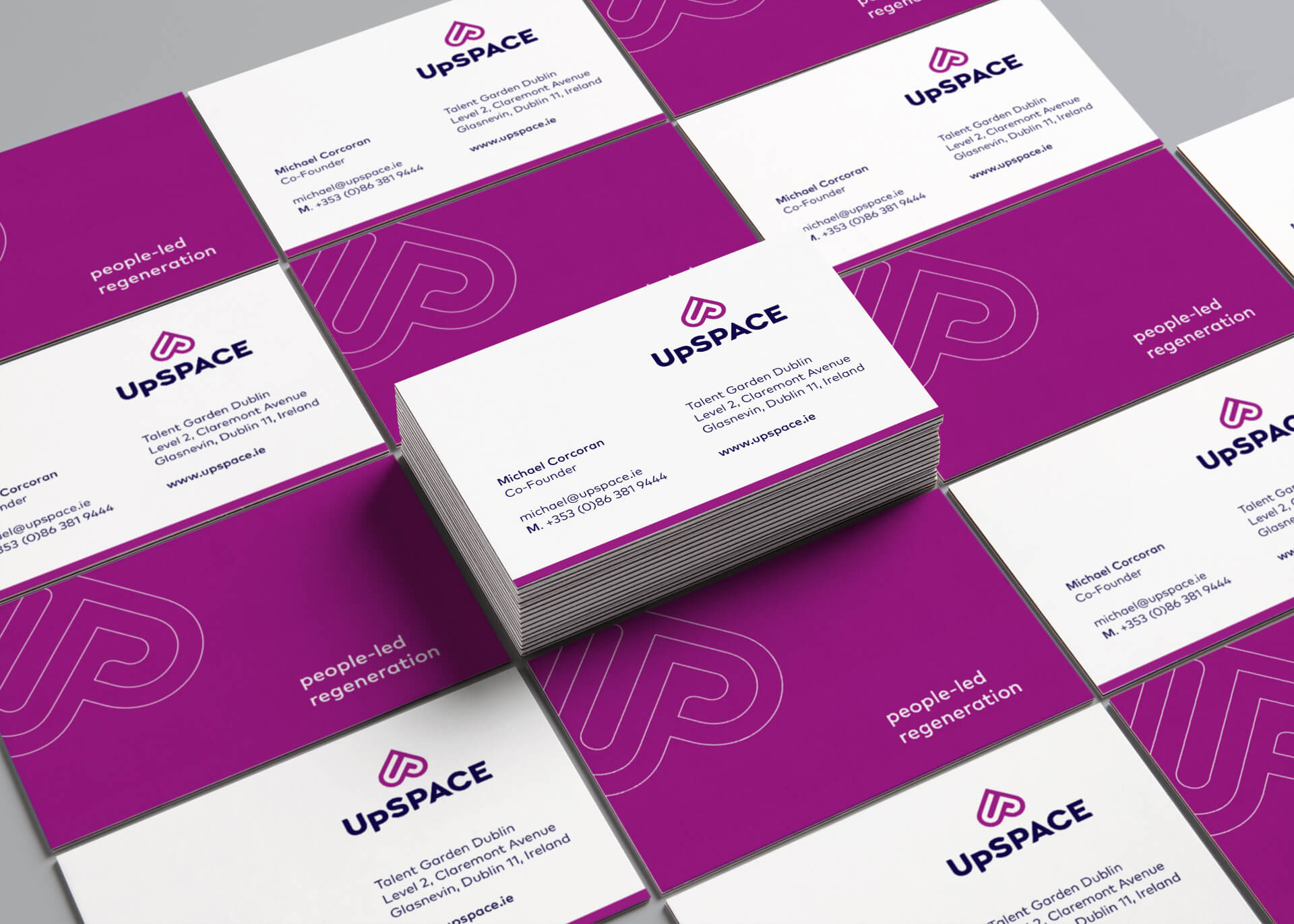 The name and brand identity that we created helped to reinforce this message, indicating how people are at the heart of the UpSPACE offer, and how collaboration can provide a better community for all.

What we did:
Brand position
Key Messaging
Naming
Brand Identity
Tagline
Brand Guidelines
Stationery
Video Concept
Website
"I can speak for both of us when I say that Create have exceeded our expectations in creating a unique brand for UpSPACE. From the development of the name, the identity, the colours and the ideas, everything feels fun, cool and modern. We are lucky to be working with the guys in Create – they have got it spot on."
JOE ENGLISH
Co-Founder, UpSPACE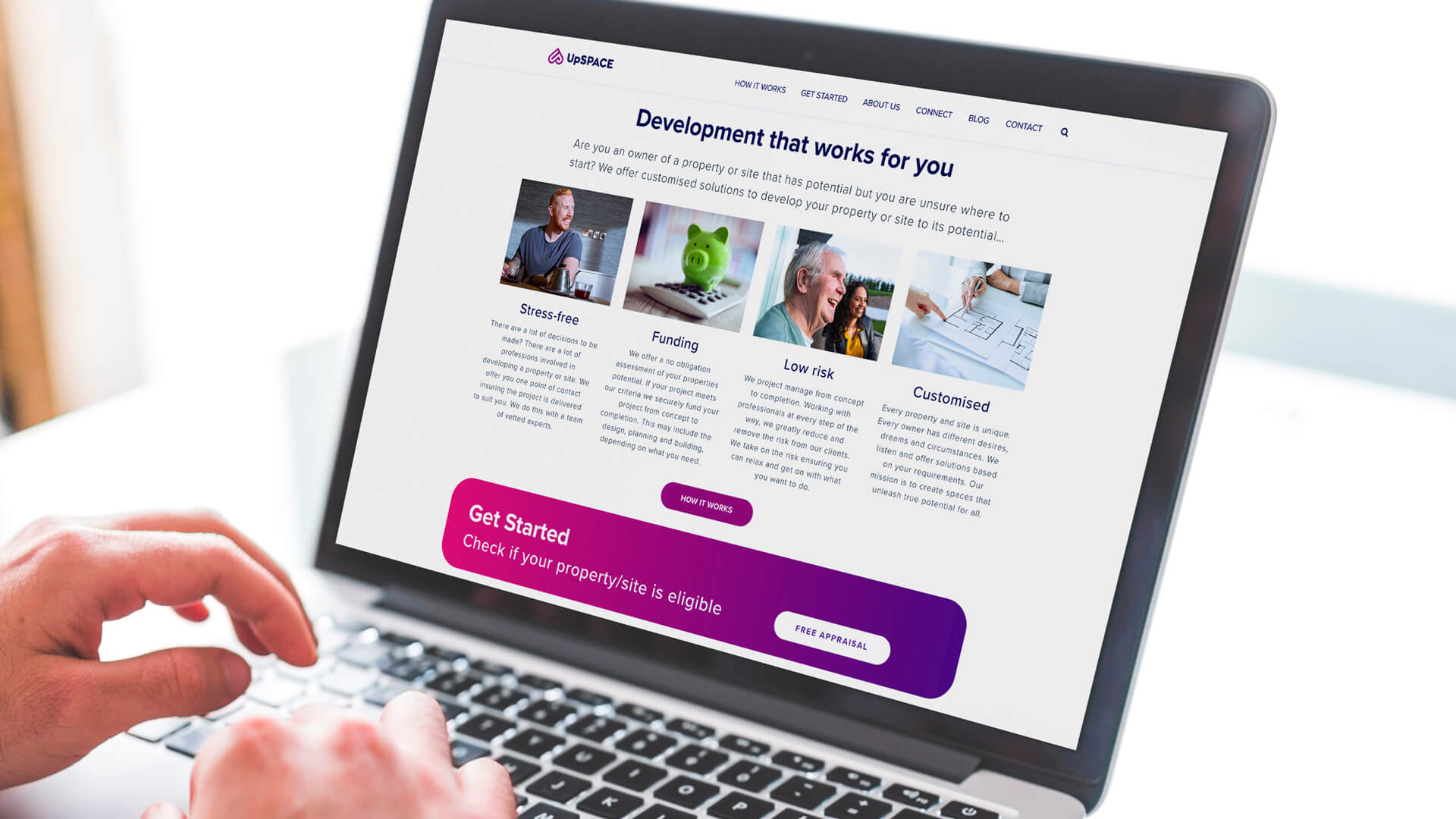 Brand Guidelines