A brand refresh for Ireland's largest business organisation
Chambers Ireland
Our work with Chambers Ireland began with a brand workshop, where we gathered information on how they represent the interests of their members, promote competitiveness and enable development of individual chambers throughout Ireland. We needed to better understand the strengths of the organization and how members could benefit from its experience in lobbying government, supporting and facilitating better trade.
Before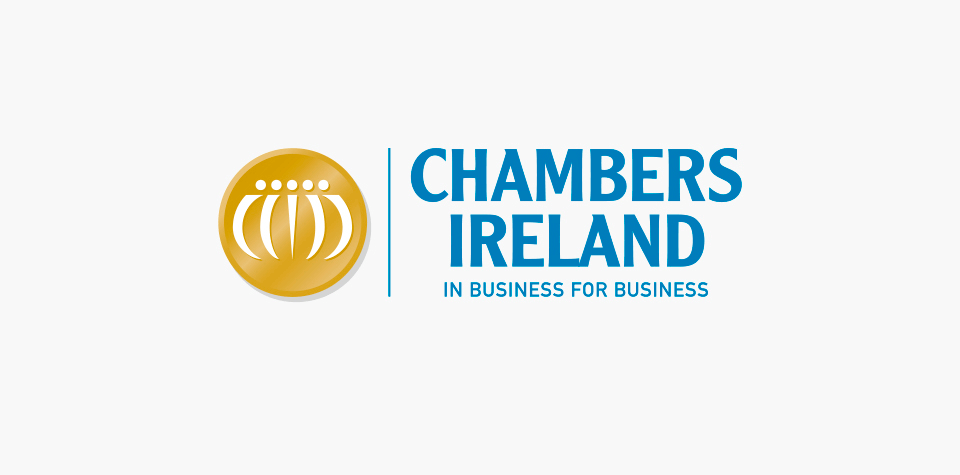 After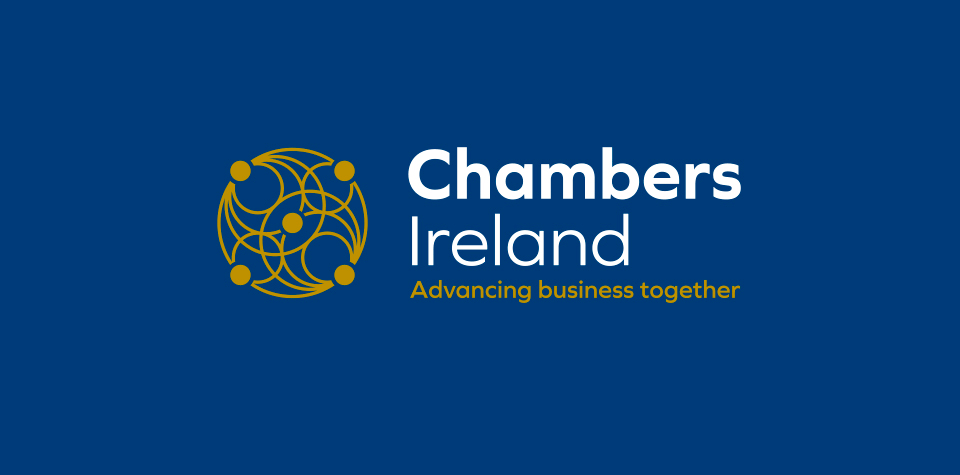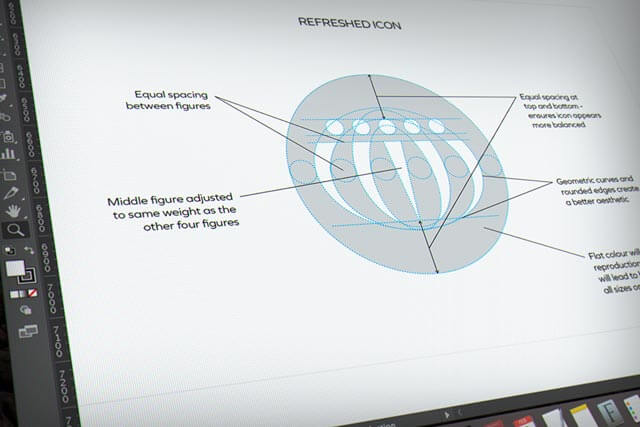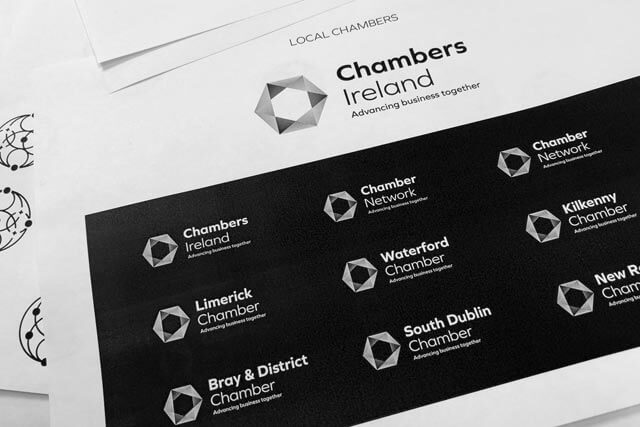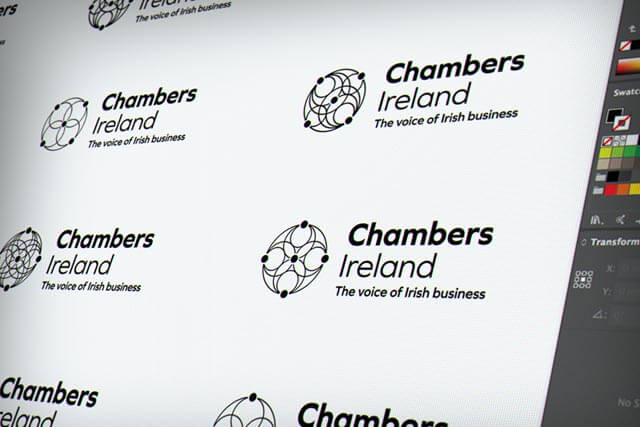 Representing shared values

We were asked to refresh the brand to make it look more contemporary and relevant and bring new energy, but we also understood that it was vital to retain the traditional core values of the organisation. Through our brand development sessions, we discovered how Chambers connected the economic, cultural and social fabric of business communities, and this had a significant bearing of how we approached the new identity.
What we did:
Brand Positioning
Brand Identity
Stationery
Key Messaging
Brand Guidelines
Tagline
Local Chamber Logos
Display Stands
Signage
"Create became a trusted and valued source of advice, providing expert information and opinion from the initial proposal, through brand workshops and presentations through to the final implementation and roll out. We would highly recommend Owen and his team in Create."
IAN TALBOT
CEO, Chambers Ireland
The result
In the development of the refreshed identity, brand guidelines and supporting marketing material, we've set out to create a dynamic flexible brand position for Chambers Ireland and its network that represents a supportive and influential organisation: one that consolidates and unites it's existing members and seeks to attract a whole new set of community-conscious businesses.
New roll-up banners