A strong modern website for a quality engineering firm
Gordon White Consulting Engineers
Background
Gordon White Consulting Engineers are a young, flexible and growing practice that specialise in civil engineering design for residential and commercial developments. Along with civil engineering consultancy they also provide services to their clients in the areas of legal mapping, boundary and topographic surveys and project supervisor design process services. They asked us to create a website that showed the expanse of their offer and showcased their projects.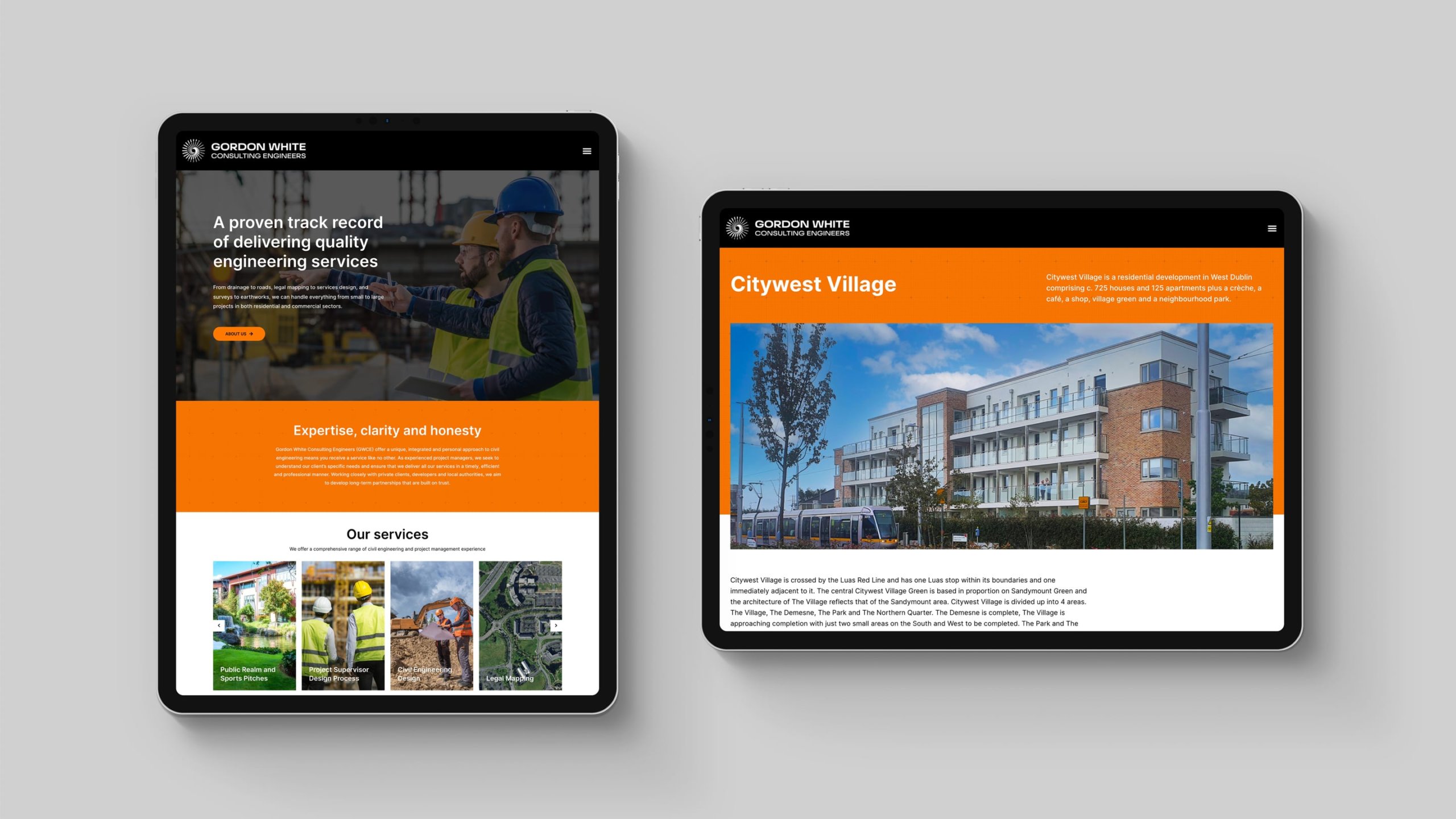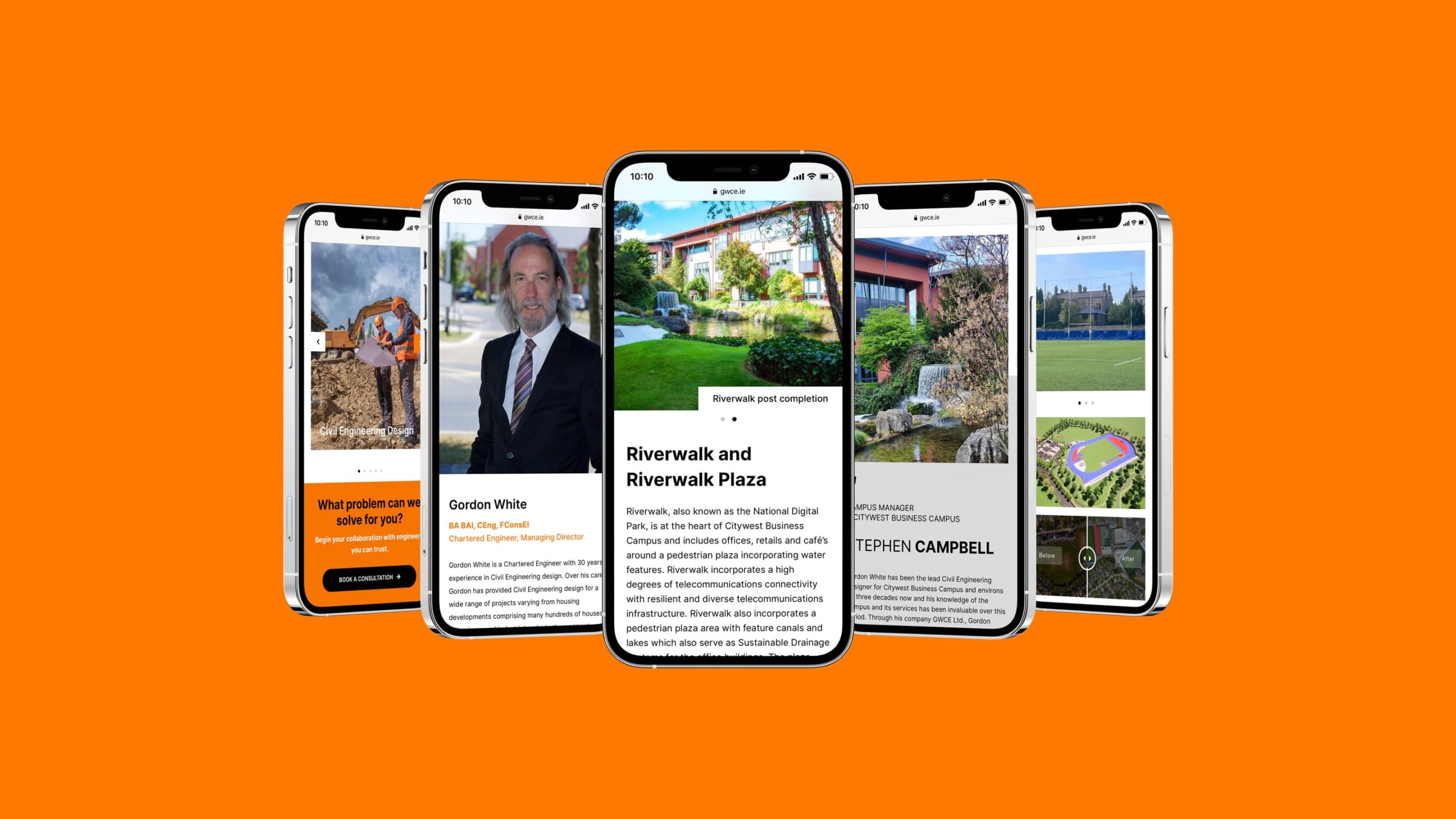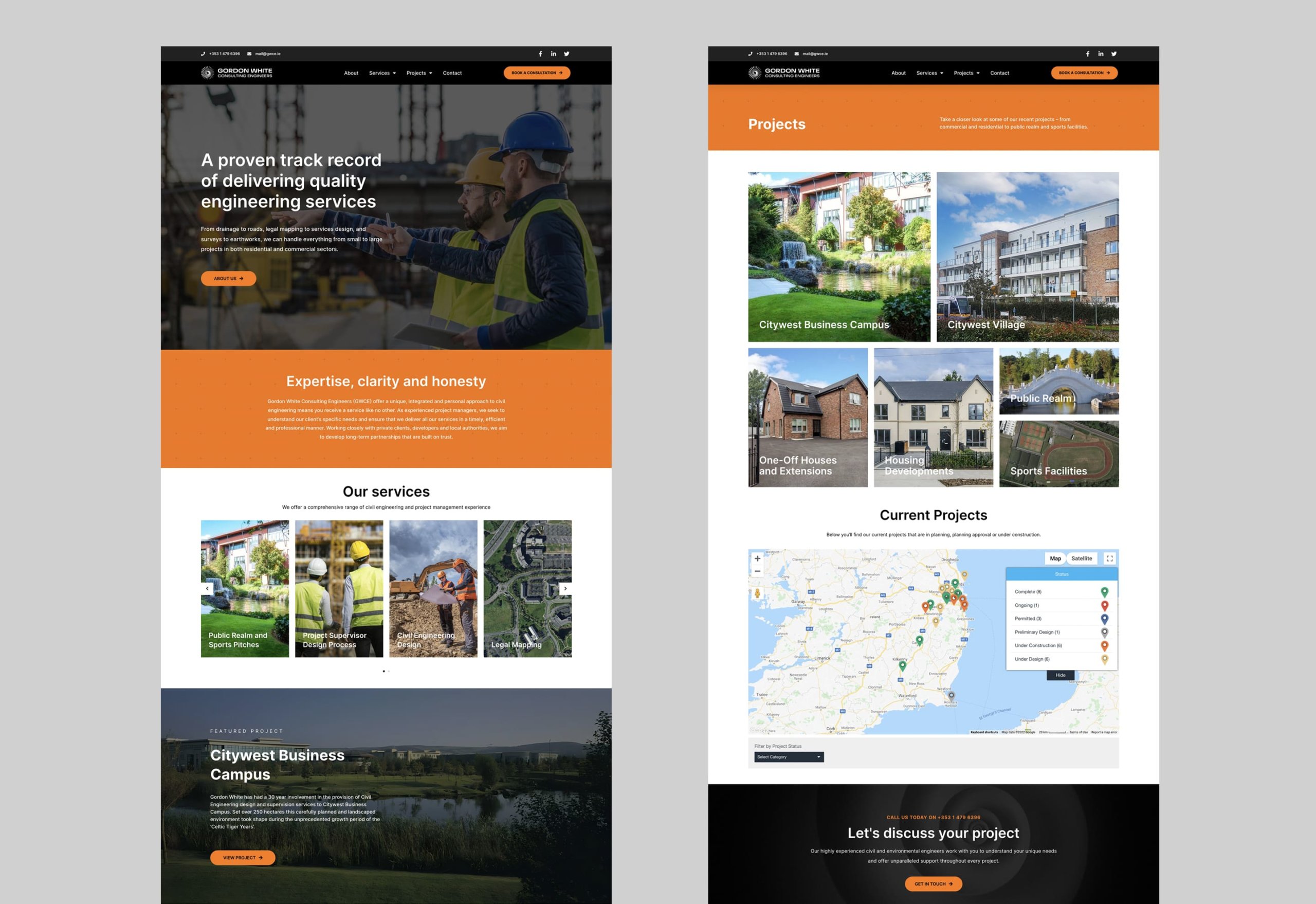 "I highly recommend the team at Create. When I entered into this process of creating a new on-line presence I had a very limited idea as to what I wanted, except that I knew that my current website was very staid and static. The team at Create guided us through the process in terms of developing both the website and the corporate look. I have had very positive feedback from our existing clients, and more inquiries as we move to broaden our client base."
GORDON WHITE
Managing Director,
Gordon White Consulting Engineers
The Result
While we didn't undertake a complete rebrand, we did design a new logo based on the original foundation. This new mark meant we could build a strong and modern website around it. We added a strong palette of colours; orange and black, with adequate white space for balance. The result is a very modern and clean site that's easy to navigate and highlights many of the firms projects. It has strong call-to-actions throughout and has led to many more enquiries.