Online courses for positive workplaces
Positive2Work Skillnet
Background
Create were asked to design and develop a website for Positive2Work Skillnet, that would enable companies to book industry-led training. The website needed to fit in with the national Skillnet brand, while also having its own unique look. The old method of manually inputting data into spreadsheets was replaced with participants being able to easily view and book up-coming courses online. It also needed to be easy for staff to manage and update these courses, and to check on the numbers of participation at a glance.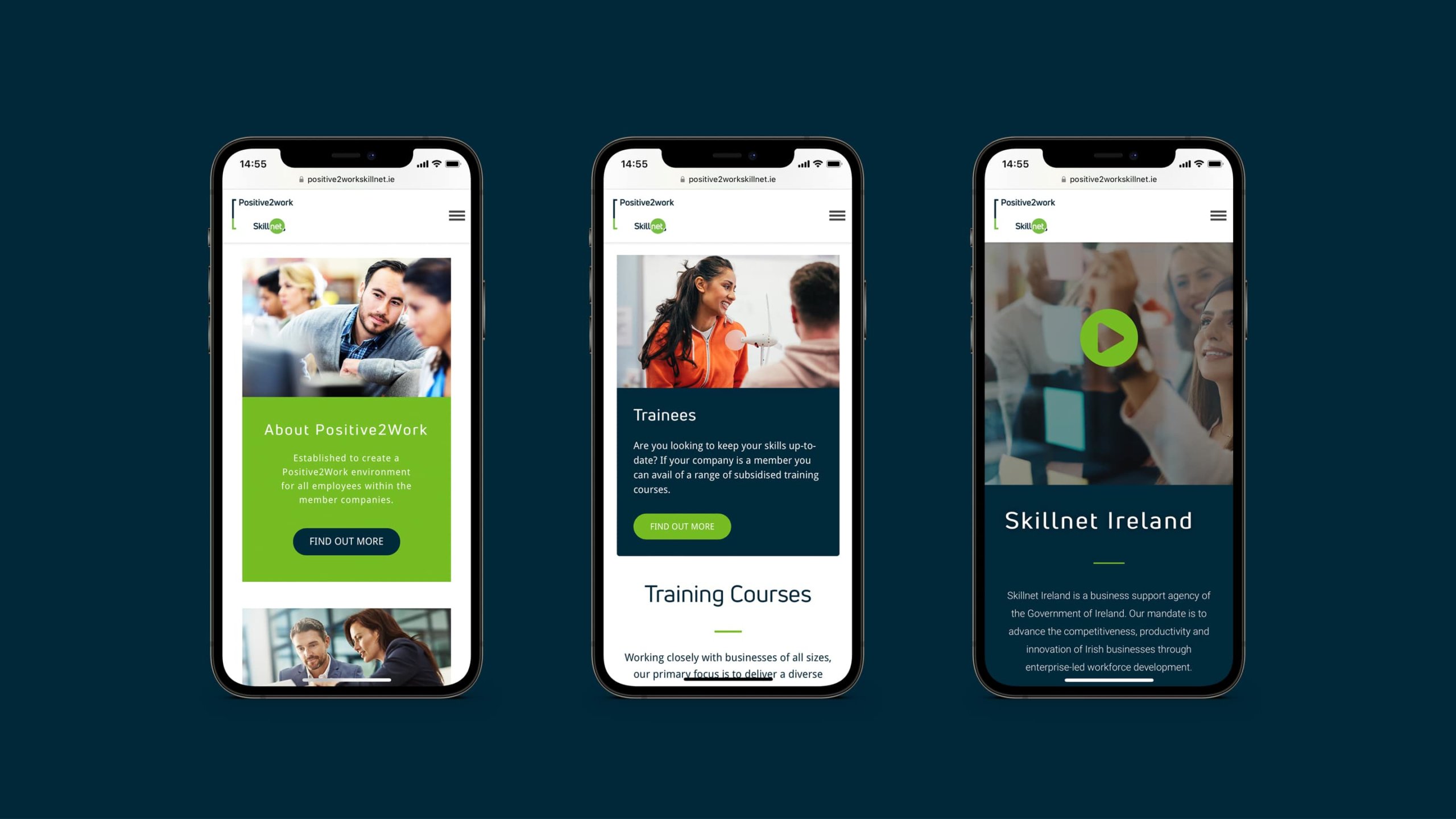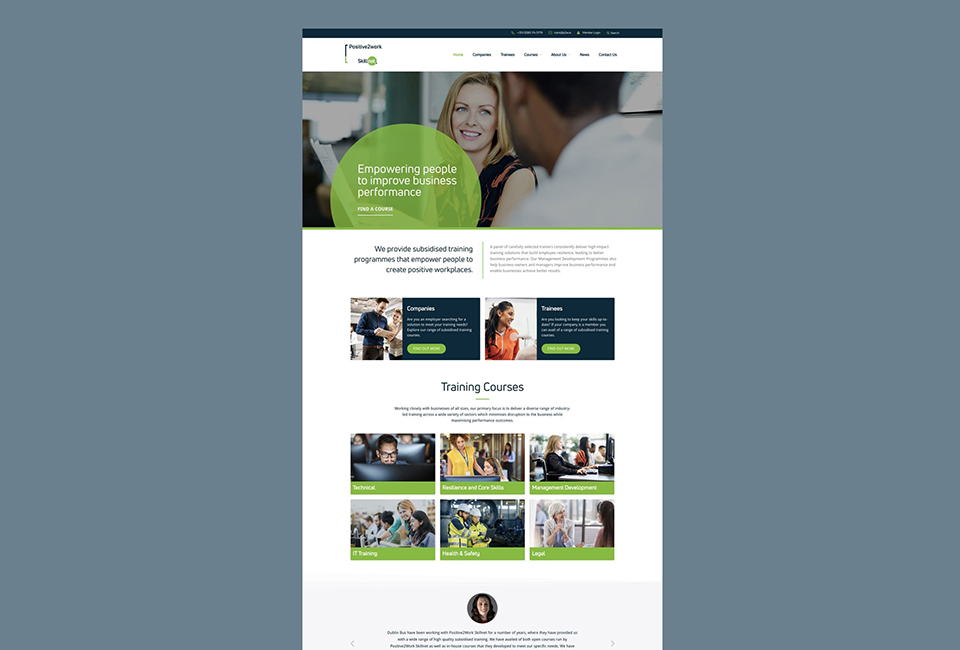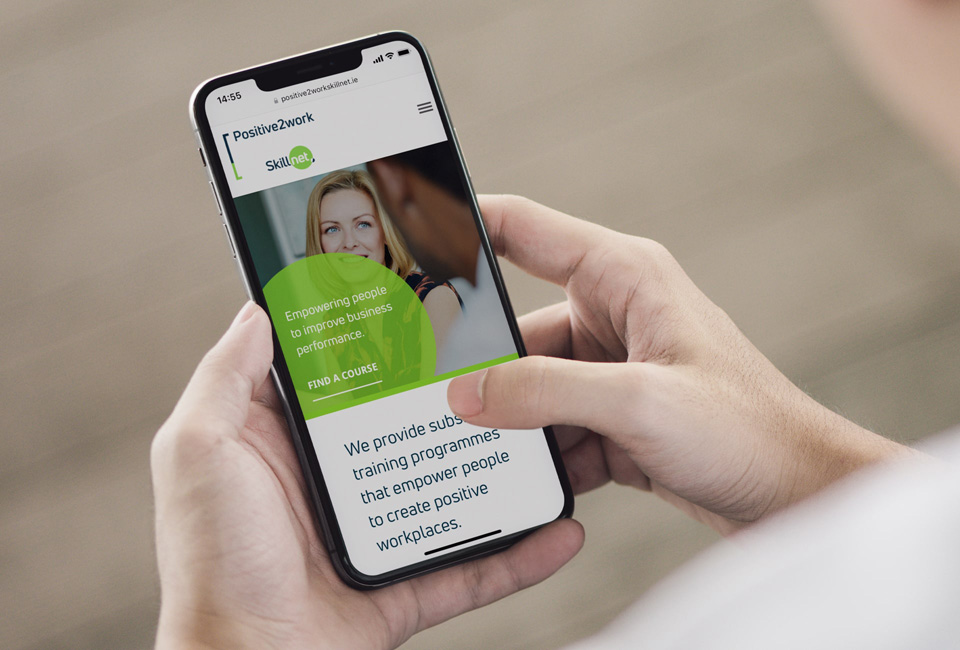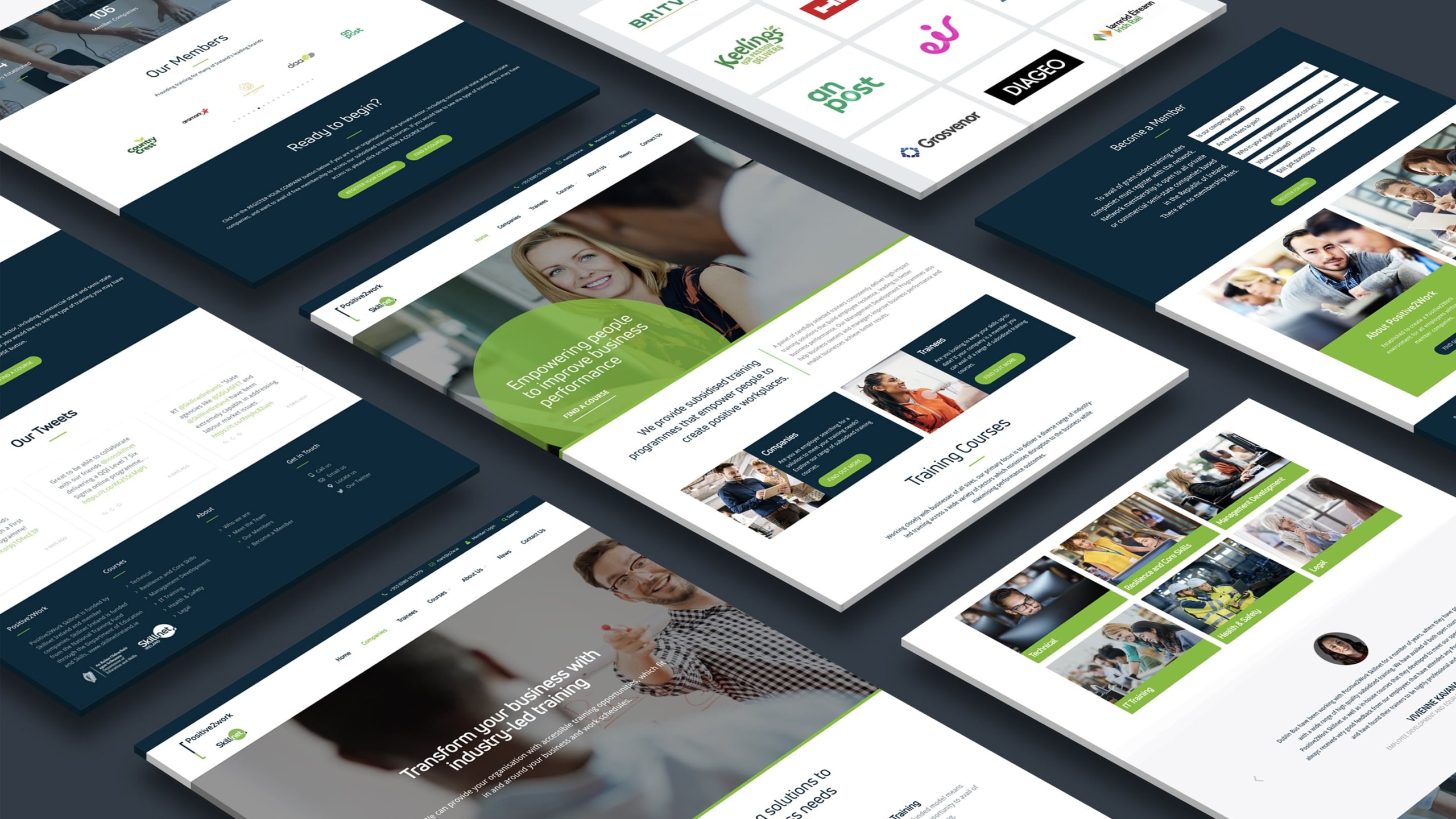 "It's been great working with you and the team. Your patience is astounding and deeply appreciated."
GRÁINNE O BOYLE
Director
Positive2Work Skillnet
The Result
We worked closely with Gráinne and Mark on the structure, language, image sourcing and functionality. The website works for both participants and Positive2Work staff. Staff are able to update the courses easily and private and commercial semi-state companies that become members can avail of state-funded training at cost effective prices. Participants can filter through the courses, view the content and dates very easily.