The County Monaghan landscape is truly one of Ireland's best kept secrets. With magnificent rugged mountain views, crystal clear rivers and tranquil lakes, this border county provides a natural destination for hikers, cyclists or anyone who loves the outdoor life.
It has also provided the inspiration for Paul & Stephen McGuigan when they established a sustainable architectural practice that thrives on that close connection that our living and working spaces have with the environment they're built in.
In developing their website, we played to the strengths that the McGuigan brothers have: a hard-working ethic that stems from being involved from a young age in the family's furniture manufacturing business; a passion for well-considered design solutions through their education and experience in high-profile Northern Irish practices; but most of all, their highly personal and dedicated approach when it comes to understanding the real needs of their clients.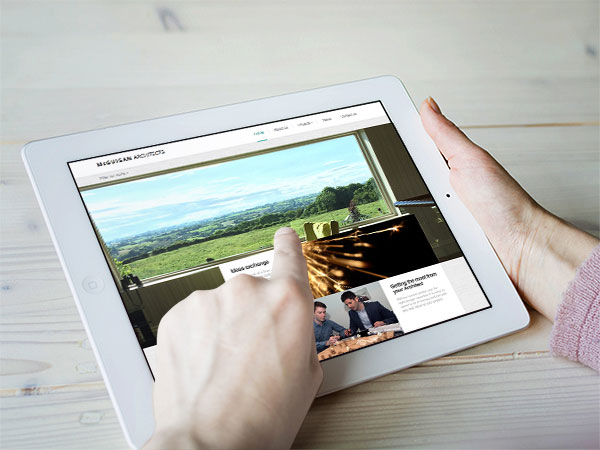 It's why we wanted to populate their site with their own insights into how we can relate better to the spaces that we live and work in. These 'Thought Pieces' include energy efficiency, passive sustainability and keeping up to date with the very latest building regulations.
If you are considering a new build or renovating an older one, consider exchanging ideas with two of the most talented architects in Ireland; from one of the most naturally inspiring counties in Ireland.