A reflection of quality and craftsmanship
Green Oak Floors
Some people are so good at what they do, it makes our job that much simpler. Meeting Chris Kacik for the first time left us in no doubt as to the skill and experience that he had for working with wooden floors, but it was a quiet, intense passion for what he did that really stayed with us.
We knew that we had to develop a brand that felt premium, and that when we went to develop the logo and website for Green Oak Hardwood Floors, it needed to reflect Chris' passion and understanding for the natural materials that he worked with. Developing a short film as the centrepiece to his website was an effective way that we could truly communicate this relationship. Shot over the course of three days in natural woodland, Chris' own workshop and on site at one of his recently completed jobs, we worked closely with the brilliant (and patient) John and Lucy of Kerbute Productions to produce a piece that would strike a chord with Green Oak's target market of interior designers and architects.
We were blown away by the quality and craftsmanship of Chris' work, we hope that developing a strong, premium brand for Green Oak reflects this work and enhances his growing reputation.
To see more of Chris' work visit www.greenoakflooring.com
For more of John and Lucy's filming & directing talents, pop over to www.kerbute.com
Before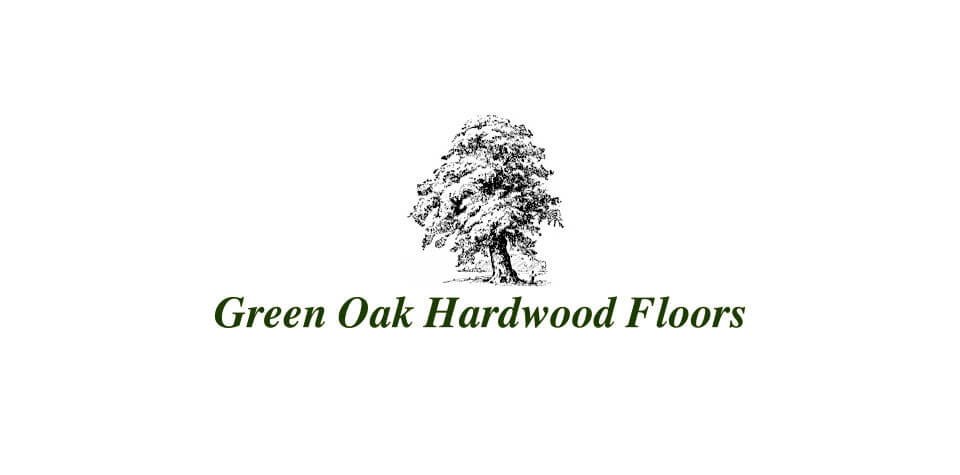 After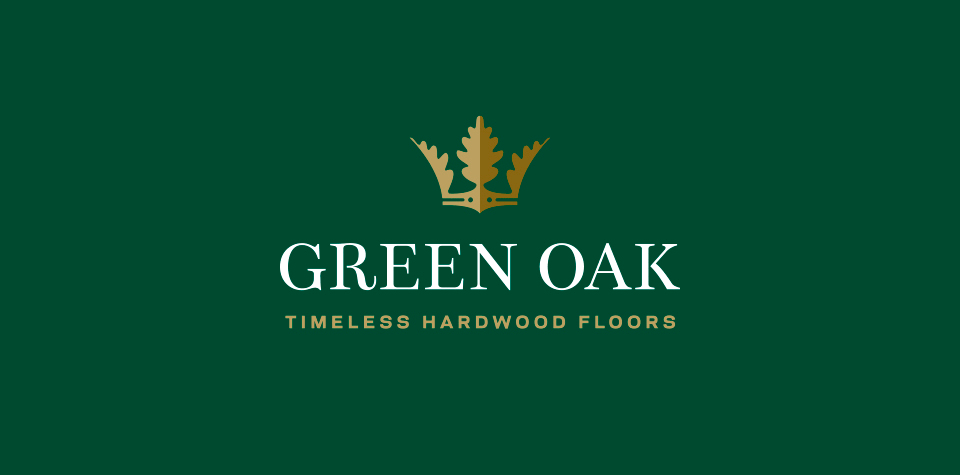 What we did:
Brand identity
Stationery
Key Messaging
Website Development
Video Storyboard
Video Copywriting
Art Direction
Brochures
Workwear Shirts
Old business cards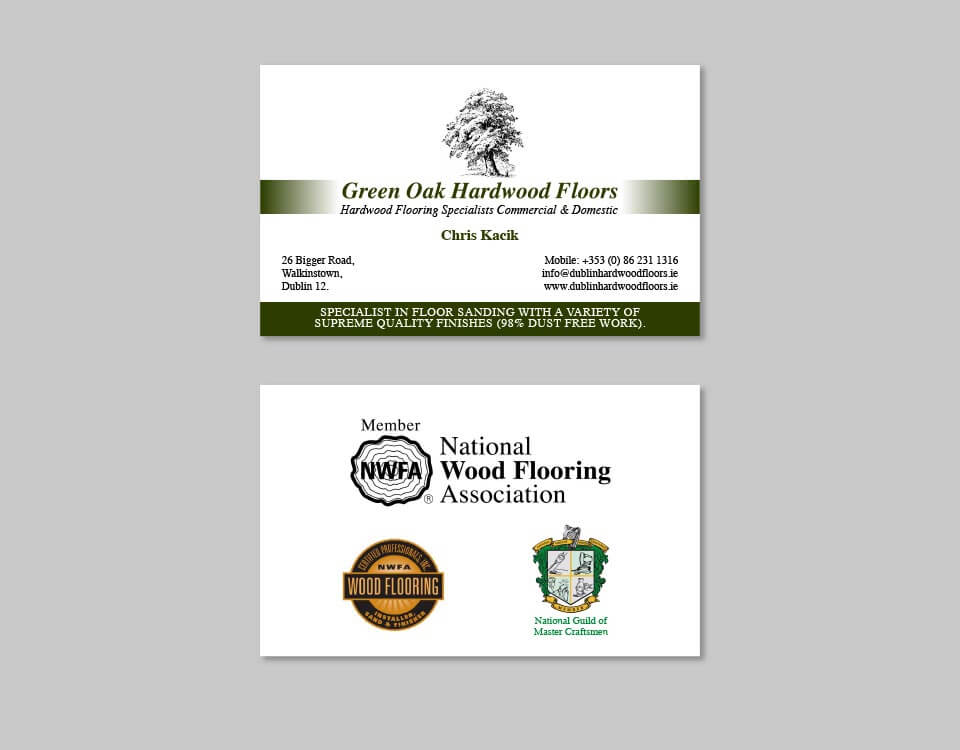 "Create understood immediately that the design of the brand needed to reflect the time and attention that I spend on my client's projects. Everything they produced for me has contributed to the success of my business, and it was one of the best investments that I have made in business."
CHRIS KACIK
Owner, Green Oak Hardwood Floors